Dharma Ayurveda Centres are a dream realm for the health-conscious to achieve total well being of mind, body and soul. The Dharma ancestry has been practicing the Science of Ayurveda for centuries, healing and curing varied maladies. The results of this enormous experience are the Dharma Ayurveda centers that span across the world to offer comfort, advice, rejuvenation and cure to the numerous that step into their foyer.
Dharma Ayurveda is a result of an 1800-year-old lineage of experience in traditional as well as specialized Ayurvedic healing practices that have been developed in house and passed on through generations of family healers. The medicines and formulas used in Dharma treatments and therapies are made at the in-house laboratory from the finest herbs and plants sourced throughout the state. The formulas strictly adhere to the original procedures of formulation which, centuries ago brought relief to the many Portuguese, Dutch and other seafarers who arrived on Indian shores afflicted with painful diseases during their long voyages.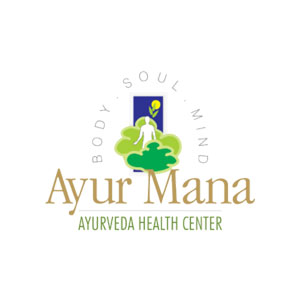 To win the respect of our customers throughout the world by being a leader in delivering effective and defect free Ayurvedic healing therapies, treatments and products.
On April 24th 2002, we opened the services of Ayurmana – An exclusive Dharma Ayurveda Centre – to the women and men of kuwait. Since then we have been extensively featured and rated by print and electronic media alike as the premiere Ayurveda day spa in Kuwait and one of the finest in the entire middle east.
Our customers shall receive our time-tested, defect free Ayurvedic healing treatments and products, delivered to them with quality, care and servitude.
We invite you to Ayurmana, to explore and experience for yourself the profound healing and mystical allure of treatments that unravel the secrets of the most revered, timeless healing tradition known to man – Ayurveda.